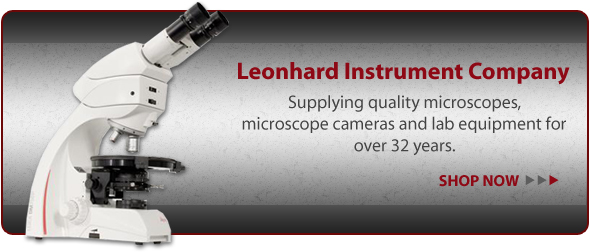 Welcome
Leonhard Instrument Company is a leading supplier of microscopes, telescopes, and scientific products in North America. We offer a variety of compound and digital microscopes for the medical, educational, and industrial markets and we have over 32 years of microscopy experience. Our microscopes, microscope cameras, and lab equipment can be found in many laboratories and schools throughout North America. We offer excellent customer support and warranty service on all of our products.
Call us toll free at 1-800-655-9223
or Please contact us to schedule a service appointment.